Peter's 2 CV SAHARA - Page



May all 2 CV 4x4 SAHARA's survive this millenium
---
last update : February 25th 2006
---
Visit my

Guestbook
---
The famous Citroën 2 CV 4x4 "SAHARA" Chassisnumber 0111
Front
Rear
---
Nothing's tooo heavy for a SAHARA!"
---
2CV as Coffeemug issued by "OLDTIMER-RASTSTÄTTEN" Pack/Zöbern/Guntramsdorf/Austria
---
---
I'm still with the reconstruction of the page, if something does not work, then be aware, it's like with the SAHARA: nothing works all the time, anything never works at the same time
---
History
The 2 CV 4x4 goes back to the invention (see Tempo Vidal 4x4 below) of a certain Mr. Bonnafous from Savoy, who in 1954 is supposed to have constructed the "first of all" prototype of a 2 CV 4x4 bimotor with 2 x 375 ccm³ engines. The registration of the car by "Les Mines"took place in 1955 by issuing the license plates 625 K 73. This vehicle achieved more than 100000 km after having been upgraded to 2 x 425cm³ without any problems. Due to the astonishing features of the vehicle, a Citroën dealer contacted Mr. Bonnafous, which led to studies on such a car by Citroën itself in 1957. The target-groups were buyers who wanted a "cheap and simple" off-road vehicle. Yet, the bimotor-concept was, against the widespread opinion among us Citroën-fans, not new at all (see below: Alfa Romeo, Tempo-Vidal and others). Whether Mr. Bonnafous knew it or not, is unknown, at least to me.
on March 7th 1958 the first Prototype was presented to the French journalists in the "mer de sable d'Ermenonville". It came from the PANHARD-factory, which belonged to Citroën at that time. (L'automobile, No. 144, April 1958, page 57) There were no holes in the front-doors, no hood, which is characteristic of a 2 CV 4x4, and a bonnet made of corrugated sheet like the "normal" 2 CV's.Thermic problems with the rear-engine demanded a radical reconstruction for the second prototype. The gears are operated by a common central shift lever, moving the shifter rods simultaneously, the rear rods being able to be lowered, so that they are out of action.


In November 1958 the presentation of a second prototype at the Paris Commercial Vehicles Fair took place.


In July 1959 Citroën tried to convince the French Army of the advantages of the car at the training area of Fontainebleau without success.


On Sept. 9th a third prototype is presented (having still no holes in the doors, the rearwings already had the cutout shape we know today. ).


December 1960 sees the beginning of the definitive production of the car, which ends in 1965 after 694 pieces. The last SAHARA is told to have been furnished with parts, laying around in the racks.


The probable first SAHARA of the Guardia Civil-programme is nowadays owned by Capt. John Brough in New Zealand. It is in perfect condition, having run 36.000 kms.


In July 1961 the Pyla-dune near Arcachon is conquered for the first time by a car in a PR - action..


in 1962 after the loss of Algeria the name SAHARA for the car is officially dropped. But it stayed alive inofficially.


From December 1964 on all the cars get the new dashboard and the doors opening the "right" manner
SAHARA #0715 has the "old" doors (1964)
SAHARA #0721 has the "new" doors (1965)
There are only pictures of those cars available


Between July and December 1964 85 2CV 4X4 are manufactured at Vigo/Spain for Spanish Guardia Civil. They can be recognized by rubber holdings, fastening the rear bonnet to the chassis. They carry different chassisnumbers (see below)


In 1965 two Saharas are shipped to the USA to be shown on different occasions. It has been said, that they returned to France after the action.


The very last 2CV 4X4 is built in the Netherlands 1971 from spare parts (See chassisnumber below)
Many fell for the ingenious construction and many car-testers of the time described the car enthusiastically (Fritz B. Busch in "Auto, Motor, Sport" issue 19/1961 and in "MOT" issue 6/1961 Stuttgart). But the price (about double the price of a standard 2 CV) kept many from buying. Thus, the "SAHARA" was a financial flop. Only the Spanish "Guardia civil" ordered some of them ( about 85). The Swiss PTT used some of the cars for difficult terrain. This may explain why there are so many Swiss-originated 2 CV 4x4 SAHARA's. Over and over again you can hear the story of the car dealer who wants to get rid of that crazy car in the backyard for almost nothing. Once I saw a SAHARA that had been reduced to front-wheel-drive in Istanbul. I never found the owner and maybe it's better this way.
---
Productionnumbers Sahara
year
number
price
1960
20
Year
SAHARA
2 CV AZ
1961
274
1958
815.000 FF
420.000 FF(old)
1962
112
1962
9.830 FF
4.980 FF(new)
1963
87
1964
10.230 FF
5.050 FF(new)
1964
138
1966
10.259 FF
5.079 FF(new)
1965
35
1966
27
1971
1
Chassis numbers:
Chassisnumbers of French made 2CV 4x4
Year
000 001 - 000 199
01/09/1960 bis 29/08/1961
000 200 - 000 449
29/03/1961 bis 31/08/1962
000 501 - 000 618
29/06/1962 bis 29/08/1963
000 631 - 000 707
29/08/1963 bis 24/08/1964
000 710 - 000 742
25/08/1964 bis 29/08/1965
000 750 - 000 779
30/08/1965 bis 04/09/1966
000 780 - 000 791
05/09/1966 bis 29/03/1967
---
Chassisnumbers of not-French made 2CV 4x4
Country
Year
2005000001 - 2005000085
Spain
07/1964 to 12/1964
(source: Fabien Sabatés)
R50373 M
Netherlands
1971 (source: Rob Ubachs)
---
Technical Section
Chassis: Reinforced frame. Rear motormounting welded onto the chassis.

Body: 2 CV - Berline. Spare wheel mounted on the non-corrugated bonnet. Ventilation slits in the backside. Rear "bonnet" with a hole for the cooling of the rear-engine. Electric wiper from the B 11 - series, later on the same covered wipermotors as mounted in the standard 2 CV's

Motors: 2 x 12 HP, later 13 and 14 HP identically. Carburator: Solex 26 CBIN with alternative floater to guarantee fuel supply at any time and in any situation.

Operation of the rear butterfly valve by means of a push & pull cable. 2 ignition keys (startermotors electrically featured), 2 dynamos/2 regulators ?? , 1 battery 6V/36 Ah

Transmission: 2 x 4 forward /1 reverse. Operation via common shift lever. Hydraulic clutches via one clutchpedal/maincylinder
è slave-cylinder at the respective clutches. Power transmission via single clutch disk (no centrifugal clutch device) and double joints. The king crown wheel in the rear transmission is on the other side than in the front transmission in order to guarantee the propulsion into the same direction.

Tanks: Double-walled gastank under the front seat each. Right side - for the front engine, left side for the rear engine. Filling of the tanks through holes in the front doors. There are special petrol suction devices in the tanks in order to provide a constant gasoline supply to the carburettors even in heavy terrain. The floor has openings to empty the fueltanks easily.

 
---
The Performance
using 1 motor: lame duck. 65 km/h maximum speed

using both motors: rocket. 105 km/h maximum speed

The 2 CV 4x4 shows its superiority when used off road. All the four wheels being powered and equally loaded, one of them always finding grip and pushing forward. The vehicle moves safely even on snow and ice. It's speciality is sand and gravel - that's the real joy 
---
The Copies
A construction as fascinating as the SAHARA of course provokes copies. Some tried it - being more or less successful. Down below you can see some of them. There are even people who make copies of Michelangelo's pictures - some do well but they'll never be originals.
SAHARA - fake
NW1159
Owner ????
Copy made by Renee Godell (NL)
Chassis AK 400, 2x652 ccm³
Visa-Engines - good work
Owner:
Kathryn Dodington
Copy made by Steve Hill
AK 400 4x4 Bimotor
AKW 4x4

Nachbau von
Gert-Jan Brink (NL)
AK 400 4x4 Bimotor

Nachbau von Jaques Hanon
2 CV 4x4 Bimotor
2x GS-MOTORE !!
entdeckt von M. Körner
2 CV 4x4 Bimotor
Vilenica/Slovenien
September 2002
Foto: Christian Freidorfer
Peter Dworaks replica
to be presented here soon
AKW 400

Replica seen at
Lit et Mixe 2003
2 CV Pickup 4x4 Bimotor

Replica seen at
Lit et Mixe 2003
Mehari 4x4 Bimotor
2x GS-MOTORE !!
Dyane 4x4 Bimotor
Lite et Mixe 2003
For sale

Your replica to be presented
R. Godell has built a second 2 CV 4x4 like Kathryn's . WWW.citroen.ac shows a foto of a 2 CV 4x4 Bimotor(no further details).
If you know any other copies of the 2 CV 4x4, please let me know.
e-mail :
: peter.wibmer(et)utanet.at
---
The Competitors
There are not any real competitors for this car - are there ?? The German company Tempo/Vidal in Harburg/Glückstadt (now Daimler/Chrysler owned) built the light truck T 1200 for civil and the G 1200 for military use between 1936 and 1939 as bimotor . Also a limousine-type bimotor has been constructed for research purposes (E 1200).Stephan Bussang ,chairman of Tempo-Dienst has done some research-job on the topic. They had twostroke motors, 17-inch-tyres, 2 gasoline-tanks !! containing 25 liters each and a chassis with a central tube. Allegedly 1300 of the army-version were built, 985 of them exported to Sweden.You can find an article describing this car in the German magazin OFF-ROAD 8/1997. I must pay my greatest devotion to this car and its constructor Otto Daus after having read this article, although being a great Citroën fan - a masterpiece. Even the famous Steyr-Puch Pinzgauer is nothing compared to this vehicle. This car owned a phenomenous grip on the ground (Nickname : Crawler). 2 ILO - 2-Stroke - engines, 19 HP each. Any combination of the engines was possible. The fuel consumption was rather high -20 l/100km . The price 4100.- Reichsmark. The army-version had additional 4 steerable wheels, which gave the car an incredible radius. There is no car left from the civil version. The military version can be seen in Stockholm's Army Museum , one in Harburg (Daimler-Chryslermuseum) and one is privately owned.
Tempo E 1200 Limousine
studio still
Vidal&Sohn, Hamburg
Tempo T 1200 Truck
studio still
Vidal&Sohn, Hamburg
Tempo G 1200 OffRoad-version
Photo: MHFM
STOCKHOLM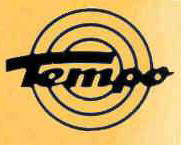 TEMPO VIDAL BIMOTORE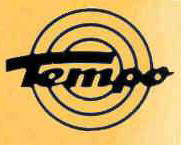 In 1900 Ferdinand Porsche contructed a vehicle powered by 4 electrical motors, one per wheel. He took a patent on his invention: "Ein Benzinmotor treibt einen Dynamo und je ein E-motor treibt die Räder" (Then obiously too expensive)

The German company Goliath worked on a similar thing: a small armored car, built of two front parts and radiocontrolled. After the 1929 Rallye Monte Carlo Gerhard Macher had the idea to put a second 700 ccm engine into the rear part of a DKW-Meisterklasse (50 HP together). The were manipulated synchronousely, any combination was possible.(Oldtimer-Markt Sonderheft Nr. 26/2000, page 20)

Steyr-Werke in Austria in 1943 concepted a Prototype having two engines based on the light truck 1500A/RSO carrying tank guns. More of those vehicles have not been produced .

Steyr -----------------DKW -----------------DKW

Alfa Romeo (1935) as well as VW (see picture below) have worked on doubleengined racing cars. In 1983 VW had a Jetta built with two engines at Kurt Bergmann's workshop in Vienna, the product is to be seen at the mechanics-school (Sigfried Marcus-Schule) in Vienna (Had already a look on it, no doubt). 2 Golf Bimotors have also been constructed by Kurt Bergmann's, the cars took part in the Pykes Peak Event in the USA, as well as a Scirocco-Bimotor. More details later. These cars had been made for PR. The english Austin company also tried out the matter and made the Mini Moke bimotor, having a second motor at the rear. That made twice 848 ccm out of 8 cylinders. They used two gear shifters,one clutch- and one throttle pedal.

Peugeot showed a concept car at the Geneva Fair in March 2003 with twin HDi engine with particle filters, offering 360 hp. The vehicle i capable of running on just one of its two motors. Everything is interlinked electronically: there is no mechanical link between the front and rear. They have really learnt from the SAHARA.



VW- Golf TWIN
Studio still
Bergmann/Wien
Alfa Romeo
Bimotore Tripolis

Austin
Mini Moke Twin
Peugeot Hoggar
March 2003
---
German Berlin-based bus-company NEOPLAN constructed a two engined bus for experimental purpose. They used two small dieselmotors (2,8 l)for one axle powered buses in order to shut down one motor for only propelling the moving bus. The second motor was supposed to give extrapower for acceleration and slopes. (See "Berliner Morgen", 19.8.1980)
Amateurs did even doublemotorize their beetle.
Mercedes-Benz holds an A-Type bimotor enlight Auto-Bild Nr. 34 from August. The car bears the name A 38 AMG and had been donated to Mikka Hakkinen in 1998 as a car for everyday use.
Two 1,9 l engines,twice 125 HP, 0 to 100 kmph in 5,7 sec., 230 kmh max. speed, elektronic carburetter and friction reglage.
Yeah, and the mother company

itself, what did they do on bimotors ? Hummm, nothing fabrics made, but, in the circulary of the ANDRE CITROËN CLUB 5/2000 on page 32 they show a Citroën CX GTi Bi-Turbo, made by ACCM Thomas Landschütz in 1999 . 2x 170 = 340 HP having a max. torque of 588 Nm, two 5-gearboxes, hydraulic clutch and gearshift. The front chassis part has been welded into the rear part of the big Citroën .
a special issue can be found in Innsbruck home made car having the doubleengine principle in a DKW Junior. Two 80 HP 3 cylinder-2-stroke-engines. This unique object was made by Erwin Staudacher between 1965-67 . The gear shift is done by a common used lever. The car was used for races on ice and was unbeatable.
Mercedes A 190 Twin
Bimotor
Foto:Auto-Bild
Citroën CX Bimoteur
Foto: Andre Citroën Club

DKW - Bimotor
DKW-Junior, the base
DKW - Bimotor
The DKW Iceracer
---
Visit my

Guestbook
---
There is a funny contribution to the bimotor-problem done by French velosolex: The unique Velosolex Bimotor. It has the original frontmotor driving the front wheel and a second motor mounted into the chassis driving the rear wheel A small amount of these mopeds were built. Such a Velosolex Bimotor has been auctioned in Oktober 2002 via ebay. Price: 900.-€.
Velosolex
Bimotor
2.Motor at the
bottom
Velosolex
Bimotor
2.Motor at the
bottom
Velosolex
Bimotor
2.Motor at the
rear wheel
Velosolex
Bimotor
2.Motor at the
rear wheel
---
Other 4x4 - constructions have only one engine and 4WD.
Even those, having Citroën A-engines, as the Mehari 4x4, 2 CV Voisin 4x4, Weber's 4x4, Joël's 2 CV PROTO 4x4 in 2 CV magazine Nr. 18, page 16, or Lohr 2 CV tout terrain found in F 67980 Hangenbieten/Alsace model. 1979 Typ FL 500. This is Chassisnr. 1180. Engine in the middle, crossmounted, distributor gear front/rear, 2 CV-suspension/transmission. Weight 620 kg, max. grossweight 1400 kg.
LOHR 2CV toute terrain Chassis 1180, Modelyear 1979 Type FL 500 - French Army

2 CV 4x4 v. Louis Barbour (GB)
2 CV Voisin 4x4
Photo: OFF Road 3/84
---
An interesting 2CV-motor propelled alpine cat vehicle has been found in Virgen/Tyrol
click here

to see it
---
Nobody really knows how many SAHARA's are left. About 100 to have survived are estimated. Nowadays the price is between about 20.452.- Euro (40.000 .- DM) for an excellent piece and some thousand DM for scrap.

The german "Motor Klassik" published SAHARA for sale in 1989, condition 2 for 9.203.- Euro (18.000.- DEM) . Who bought the car then ?

"auto passion" (issue No. 60, Dez.1991) has a perfect SAHARA for 6.860.- Euro (45.000.- FFR).

"Auto retro " ( issue 147 - 11/1992) values 7.627.- Euro (50.000.- FFR).

German "Oldtimermarkt " ( Sonderheft 24/2000) states the price for a SAHARA about 11.284.- Euro ( 22.000.- DEM) for an excellent piece and 1.175.- Euro (2.300.-DEM) for a wreck.

Italian "Ruoteclassiche" No 147, Febbraio 2001: "SAHARA" 10.329.- Euro (20.000.000.- LIT) . Excellent condition adds 30% making 13.427.- Euro (26.000.000.- LIT) .

A seller in Israel asks 25.000 US$ (29.070.- Euro) for an object to be restored completely

Dov Grudman's SAHARA # 0449 from Israel should have been sold in June 2002 for US$ 12.000.- plus shipping to USA 2.000.- US$. The deal was not accoplished. The car is still for sale.
See also: Dov Grudman's SAHARA

In Island SAHARA # 0739 was for sale for about 7.500.- Euro . Contact ??: euromobiles.de

Due to a spanish Internet-magazine on May 15th a SAHARA (perfect restored condition ) was auctioned in Paris for 41.597.- Euros !! Buyer was an US-citizen

Swiss SAHARA's are offered for 20.00.- Euro (30.000.- SFR) (perfect condition)

SAHARA's are offered again and again. At the time you have to calculate with some 20.000.- Euro.

An original SAHARA-Brochure (facing the Pyla -Photo) was auctioned via ebay for 127,60.-€ !

April 1st 2003 an original SAHARA-brochure (Mit dem Pyla - Photo - french version was auctioned by ebay. Price 251,00.- € !

January 7th 06 an original SAHARA-bonnet was auctioned at ebay.fr. Price 1017.- € !!!!

February 24th 06 a SAHARA (0232) was auctioned at ebay.fr. Price 22.350.-€ . The price was toopor for the seller(prix de réserve non atteint)
see picture gallery page 5
If you want to help me to find out where all these masterpieces have remained, contact me, I'm working on a list. Owners can so get important information.

 Literature:
Antoine Demetz, La Citroën de mon père 2 CV,Verlag ETAI, Paris, ISBN 2-7268-8310-9>
J.Lewandowski & Nikolaus Reichert, Das große Entenbuch,Motorbuchverlag Stuttgart,ISBN 3-87943-984-2
Dossier 2 CV 4x4, Arie Jonker et al., Eigenverlag Postbus 13129, NL-3507 Utrecht LC
F.Sabatès, Die ENTE, Lechner Verlag Wien-Genf-New York, ISBN 3-85049-035-1
Peter Fedler 2 CV 4x4 , Peter Fedler Verlag Düsseldorf, ISBN 3-9801173-7-5
Clemens Losch, Das Entenhandbuch, Gisbert Frech Verlag Bochum, ISBN 3-9805786-1-5
Erich Boyer, in HOBBY 17/62 v. 1.8.1962 Seite 52
---
Articles and descriptions of 2 CV 4x4 "SAHARA" can be found HERE .
---
LINKS :
---
Some pictures for the connoisseur :

rear engine
seen from front
Paris 1998
shift lever
for two gearboxes
Paris 1998
Chassis No. 281
standing beside Sahara 281
I don't understand that
---

Some survivors - Picture Gallery

---

SAHARA Chassis-Nr. 0111 Gallery

---
---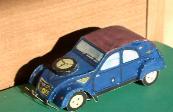 SAHARA models - gallery


---
If you own a SAHARA click HERE

If you know something about these cars, let me know: If you like the SAHARA-Homepage, drop me a short line, I would appreciate that, Thanx.

e-mail
: peter.wibmer(et)utanet.at (change the 'et' to '(et)'!)

FREEWARE.DE counts for me. You are visitor number :

Visit my

Guestbook
---
---
GAME OVER